If you are looking for healthy meal ideas, then you have come to the right place. Here we will see some low carb recipes that are perfect for fitness freaks. Moreover, they are perfect for anyone interested to start a healthy diet. Also, you don't have to be a creative person to make these recipes as they are easy and require less than 10 minutes. So, let's get started.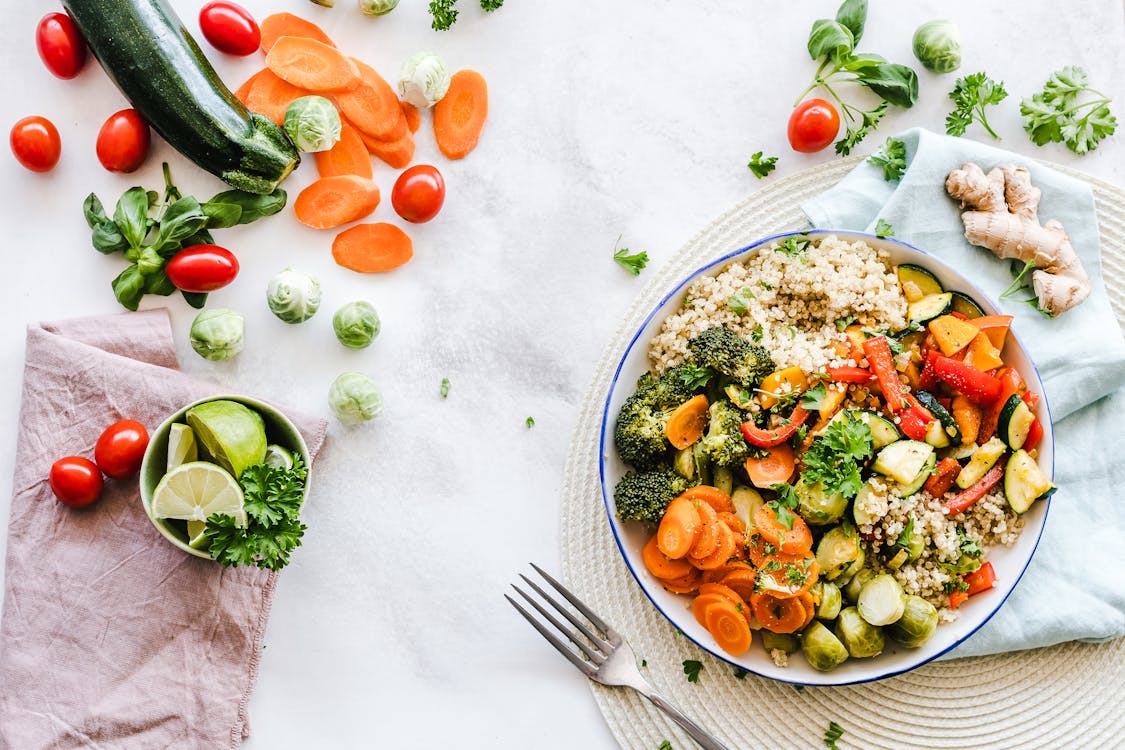 Egg And Fried Vegetables
It can make a great breakfast dish as it takes only a few minutes to get ready. Now coming to the ingredients, then I suggest you add veggies of your choice. After that, you need two eggs to prepare this dish. Put some oil in the frying pan and add vegetables. After that, sauté them for a few minutes and then add the eggs. Try to mix it well and add some salt and pepper with it, as well. Stir fry for few minutes, and it is ready to eat.
Low Carb Recipes – Grilled Chicken Wings And Green Salsa
Though the dish does require some prep in advance it is worth it. For this recipe, you need to prepare a paste of spices and then rub them on the chicken. In the next step, put them in the oven and let it there for around 40 minutes. Cook them until they look brown and crunchy. Once the chicken is ready, serve it with salsa. Now to make salsa, all you need is tomato, onion, two spoon lemon juice, and salt. Mix all the ingredients, and the salsa is ready.
Bacon And Eggs
This one is the easiest as all you need some bacon, green onions, garlic powder, eggs, and sea salt. Now, take a pan, put it on the stove, and then add oil into it. After that, add bacon and fry until it gets crispy. In the next step, fry 2-3 eggs in the pan, do not add oil as fry it in the bacon fat. Now, add some salt and garlic powder, and the dish is ready. Moreover, you can either have bacon and eggs in the breakfast as well.
Low Carb Recipes – Ground Beef And Bell Pepper
To prepare this recipe, start with chopping onions. Now, take a pan and add some oil. After that, add onion and fry it for two minutes. Next, add the beef, spices, salt, and pepper. Now mix them very well and stir fry it for few minutes until the meat gets cooked. Afterward, add sliced bell pepper and stir fry. Now you can serve this recipe on a plate.
Low Carb Recipes – Fried Chicken Breast
You need butter, chicken breast, curry, leafy greens, garlic powder, and salt. To make this recipe, chop the chicken. Now, add butter and transfer the chopped chicken into the pan. After that, add salt, curry, garlic powder, and pepper. Now, keep it frying until it turns golden and gets crunchy in texture. Now enjoy the meal.
The above listed "low carb recipes" are worth trying as they are right for your gut and taste buds as well. So, go for them.